Date posted: 07/20/2011
Open your Eyes to the Beauty of Rembrandt's Art at the Columbia Museum of Art
Tags: South Carolina Columbia Museum of Art From Sacred to Profane Art Exhibit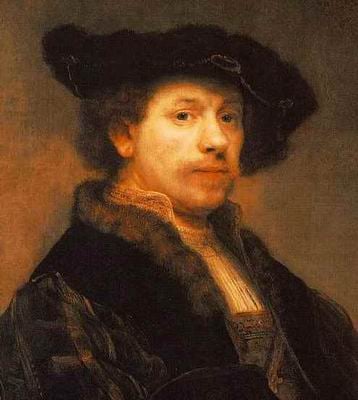 The Columbia Museum of Art in South Carolina is currently celebrating and showcasing the work of one of the most celebrated artists from the Dutch Golden Age, Rembrandt van Rijn. This temporary exhibit, known as Rembrandt: From Sacred to Profane, includes some of the artist's most admired pieces of traditional subjects and portraits, giving audiences a glimpse into the eyes, heart and imagination of this 17th century painter. By the end of August, these timeless masterpieces will be moved to another destination so don't miss your chance to see a real Rembrandt before it's too late!
Being one of the most revered artists of the 1600s, Rembrandt van Rijn's paintings, etchings and drawings still touch the imagination and heart of enthusiasts today. Hoping to give audiences throughout the Deep South a glimpse into history, the Columbia Museum of Art has graciously put together an eye opening exhibit of some of the most admired pieces of Rembrandt's art. Although the artist is known for a variety of detailed pieces, this particular display showcases etchings from the collection of Wynetka Ann King Reynolds and painting such as his famous "Christ Healing the Sick." Additionally, audiences can also see Rembrandt's perspective of more mundane subjects, including the "Beggar with a Stick," nude studies and the so-called "Man Making Water." With tickets starting at just $10 for adults, there is no reason to miss out on this thought provoking exhibits.
The Columbia Museum of Art works year round to bring audiences a wide range of admired art from throughout the world. With budget cuts affecting art programs within schools everywhere, museums have an even more important role in exposing both children and adults to the beauty, history and importance of art. So take the time to open your eyes, ears and imagination to Rembrandt in this remarkable exhibit that will take you back to the 17th century.
Event Details
May 17, 2011 - August 21, 2011
Columbia Museum of Art
1515 Main Street, Columbia, SC 29201
Tuesday - Friday 11 am - 5 pm; Saturday 10 am - 5 pm;
Sunday 1 - 5 pm
$10 adults, $5 students, $8 military, $8 senior citizens
Free on Sundays and Free for Museum members and children 5 and under
For more information, visit http://www.columbiamuseum.org/art/exhibitions?exID=90